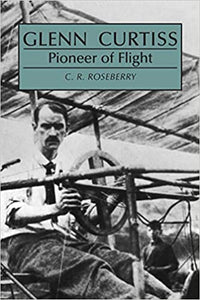 Glenn Curtiss - Pioneer of Flight
Aviation enthusiasts, historians, those interested in American technology and industry, and all who enjoy a good story will welcome this book. 
More than just a biography, this is also a well-documented history of the development of aviation and they key figures associated with it during the first three crucial decades of this century. Through an examination of Curtiss's dealings with people such as Alexander Graham Bell, his original partner, and Wilbur and Orville Wright, his most important rivals, Roseberry provides insight into overall development of flight in America.